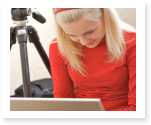 We do not know why, but editing essays is a big mystery for many students. Oh, wait, it seems we know the reason for that.

Students are just too busy and overloaded with other things that are more important than all those boring rules.

Still, editing student essays is vital if you want to get an A+. Very often, some silly mistakes and typos can stand on your way to the highest grade. However, you have a chance to eliminate all of them if you use several winning strategies.

This article can provide these strategies for effective essay editing.

Strategy #1 to edit a student essay: keep in mind the target audience

For whom are you writing? For the experts in a certain field or for ordinary people? This will influence the language you should use within your paper greatly.

Strategy #2 to edit a student essay: start editing sentences

Pay attention to the next points:
Overall structure of your sentences;
Clarity and precision;
Punctuation;
Clichés, repetitions, or meaningless sentences.