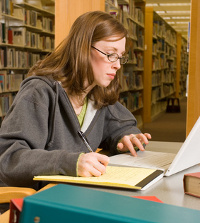 Have you already given a sigh of relief after completing the conclusion part of your dissertation? Certainly, you have what to celebrate. Still, here is a little spoiler: make certain you do not forget to write a dissertation abstract. Paradoxically, this relatively brief part is placed at the beginning of your thesis, but should be written after you write everything else. You may want to check these recommendations for writing a winning dissertation abstract relatively quickly and continuing to enjoy yourself until your thesis defense.
Dissertation abstracts: main goal
A dissertation abstract is an all-inclusive summary of the whole project so that a very busy reader can look through it and understand at a glance what your dissertation is about and what are its main findings and ideas. A dissertation abstract usually consists of 250-300 words, but covers the most important points of your dissertation. It should be a powerful statement encouraging readers to look into the thesis itself.
Dissertation abstracts: what to include
The main elements to include in dissertation abstracts can vary from university to university and from subject to subject. However, the common elements usually found in dissertation abstracts are:
purpose of the research;
rationale for investigating this question;
brief background;
a hypothesis or research question(s);
methodology used;
findings (this is why you cannot write dissertation abstracts before the rest of the project: you do not know your findings before completing the research).
implications;
conclusions.
Dissertation abstracts: questions to cover
These are the main questions that a powerful dissertation abstract answers:

Read more »