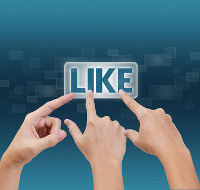 The majority of senior students know how to critique books, articles, essays, or movies. Yet, many freshmen find this task quite difficult. This article will explain how to analyze various sources of information from a critical perspective. This skill will definitely come in handy for any student, because most academic assignments require some degree of critical evaluation.

How to Critique: Questions That You Should Ask

Papers including for instance a book critique or an article critique are often assigned to students as homework. As a rule, difficulties arise because students don't know what kind of questions they need to ask and answer before writing their papers. So, you need to have the following questions in mind while reading books or articles that you intend to critique:
Does the title of the book or article reveal much about its content?
For whom is the book intended? Will these people find this book useful?
Does the author clearly state his or her ideas?
Are the examples offered by the writer relevant to the topic that he or she discusses? Are these examples accurate?
Does the author explain all terms and concepts that might be unfamiliar to intended readers?
What are the main premises of the authors' arguments? Are these premises made explicit
Was this book useful to you? Did you learn anything new from it?
How to Critique: Dos and Don'ts of Academic Writing

There are several principles and rules of thumb that will help you when you write papers from a critical perspective. Although some of them may appear to be self-evident, they have been of great use to many students:

Read more »